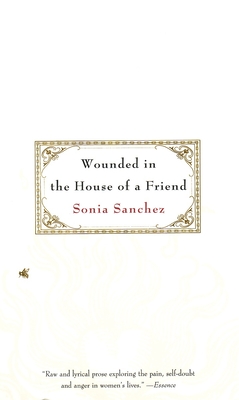 Wounded in the House of a Friend (Bluestreak #3) (Paperback)
Beacon Press, 9780807068274, 108pp.
Publication Date: April 30, 1997
* Individual store prices may vary.
Description
Renowned African-American poet Sonia Sanchez explores the pain, self-doubt, and anger that emerge in women's lives: an unfaithful life partner, a brutal rape, the murder of a woman by her granddaughter, the ravages of drugs. Sanchez transforms the unspoken and sometimes violent betrayals of our lives into a liberating vision of connection in emotional redemption, compassion, and self-fulfillment.
About the Author
Sonia Sanchez-award-winning poet, activist, scholar, and formerly the Laura Carnell professor of English and women's studies at Temple University-is the author of sixteen books, including Like the Singing Coming off the Drums, Does Your House Have Lions?, Wounded in the House of a Friend, and Shake Loose My Skin.