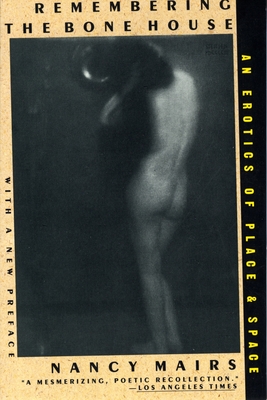 Remembering the Bone House (Paperback)
Beacon Press, 9780807070697, 288pp.
Publication Date: June 1, 1995
Description
Nancy Mairs reconstructs her past by exploring her erotic and emotional development in order to lay claim to her life—and women's lives in general. Lyrical, intense, and particular, flouting taboos and self-censorship, this acclaimed memoir explores the spaces that have shaped a life, including the "bone house" of her body.
Praise For Remembering the Bone House…
A mesmerizing, poetic recollection … In the tradition of Virginia Woolf's A Room of One's Own … the author has a gift for making very personal experiences resonate. —Los Angeles Times Book Review

"The book is about the ways in which the homes we occupy help shape our memories. Some of the passages are of hair-raising beauty … This may well become a classic of its genre." —Booklist, starred review

"Nancy Mairs defies conventional autobiography as she defies conventional life.… We need to learn what she can tell us." —St. Louis Post Dispatch

"Because of her power as an essayist, readers will conclude along with Mairs that while she may live in other places, her 'bone house' is complete." —San Francisco Chronicle

"As brave and boldly candid as Plaintext … A remarkable woman's clouded life, rich in themes both unique and broadly familiar, contemplated in deeply involving detail." —Kirkus, starred review

"To my knowledge, no woman, ever, has written with such frankness and so little selfpity. All women are in her debt." --Carolyn Kizer

"In this haunting, transformative memoir, Nancy Mairs' determination to be somebody … is shot through with flashes of light.… She takes the deepest layer of personal experience and presents it as a gift, incandescent with meaning." --Sallie Bingham
Advertisement