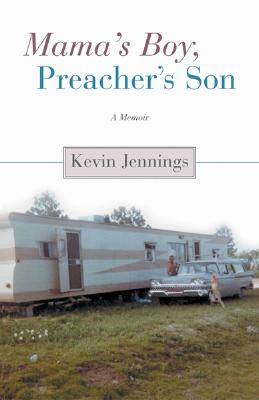 Mama's Boy, Preacher's Son (Hardcover)
A Memoir
Beacon Press, 9780807071465, 267pp.
Publication Date: August 1, 2006
Other Editions of This Title:
Paperback (5/15/2007)
* Individual store prices may vary.
Description
Growing up poor in the South, Kevin Jennings learned a lot of things, especially about how to be a real man. When his father, a fundamentalist preacher, dropped dead at his son's eighth birthday party, Kevin already knew he wasn't supposed to cry.

He also knew there was no salvation for homosexuals, who weren't "real men"—or Christians, for that matter. But Jennings found his salvation in school, inspired by his mother. Self-taught, from Appalachia, her formal education had ended in sixth grade, but she was determined that her son would be the first member of their extended family to go to college, even if it meant going North. Kevin, propelled by her dream, found a world beyond poverty. He earned a scholarship to Harvard and there learned not only about history and literature, but also that it was possible to live openly as a gay man.

But when Jennings discovered his vocation as a teacher and returned to high school to teach, he was forced back into the closet. He saw countless teachers and students struggling with their sexual orientation and desperately trying to hide their identity. For Jennings, coming out the second time was more complicated and much more important than the first—because this time he was leading a movement for justice.

Mama's Boy, Preacher's Son is that rare memoir that is both a riveting personal story and an inside account of a critical chapter in our recent history. Creating safe schools for teenagers is now a central part of the progressive agenda in American education. Like Paul Monette's landmark Becoming a Man, Dorothy Allison's Bastard Out of Carolina, and Rick Bragg's All Over but the Shoutin', Kevin Jennings's poignant, razor-sharp memoir will change the way we see our contemporary world.
or
Not Currently Available for Direct Purchase