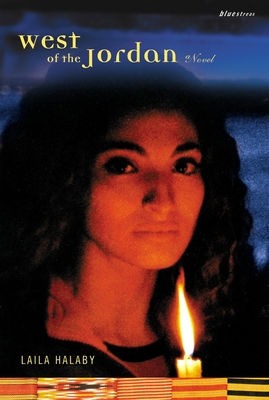 West of the Jordan
A Novel (Bluestreak #19)
Paperback

* Individual store prices may vary.
Description
This is a brilliant and revelatory first novel by a woman who is both an Arab and an American, who speaks with both voices and understands both worlds. Through the narratives of four cousins at the brink of maturity, Laila Halaby immerses her readers in the lives, friendships, and loves of girls struggling with national, ethnic, and sexual identities. Mawal is the stable one, living steeped in the security of Palestinian traditions in the West Bank. Hala is torn between two worlds-in love in Jordan, drawn back to the world she has come to love in Arizona. Khadija is terrified by the sexual freedom of her American friends, but scarred, both literally and figuratively, by her father's abusive behavior. Soraya is lost in trying to forge an acceptable life in a foreign yet familiar land, in love with her own uncle, and unable to navigate the fast culture of California youth. Interweaving their stories, allowing us to see each cousin from multiple points of view, Halaby creates a compelling and entirely original story, a window into the rich and complicated Arab world.
Praise For West of the Jordan: A Novel (Bluestreak #19)…
Laila Halaby is a deeply gifted writer. She describes complicated, culture-spanning lives in a poetic prose that is clean and compelling. There is no glossing over pain here, but the power of telling-richly human voices and the redemption of honesty.--Naomi Shihab Nye, author of 19 Varieties of Gazelle: Poems of the Middle East
Beacon Press, 9780807083598, 232pp.
Publication Date: June 15, 2003
About the Author
Laila Halaby was born in Beirut, Lebanon, to a Jordanian father and an American mother. She speaks four languages, won a Fulbright scholarship to study folklore in Jordan, and holds a master's degree in Arabic literature. Her first novel, West of the Jordan, won the prestigious PEN Beyond Margins Award. She lives in Tucson, Arizona, with her family.