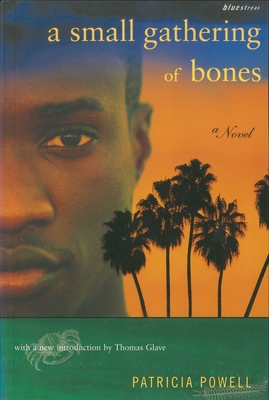 A Small Gathering of Bones (Bluestreak #21) (Paperback)
Beacon Press, 9780807083673, 144pp.
Publication Date: December 1, 2003
* Individual store prices may vary.
Description
It's 1978, and Dale Singleton is becoming alarmed as his friend, Ian Kaysen, is afflicted with a mysterious and seemingly untreatable illness characterized by pneumonia, lesions, and dementia. This novel of the first days of AIDS is viscerally affecting, as it conveys the shocked puzzlement of those troubled by Ian's condition while simultaneously documenting Jamaican society's struggle to accept the dignity of gay love. Dale's world collapses, yet his experience of being gay in a middle-class culture circumscribed by church, family, and compulsory heterosexuality is hauntingly memorable-and familiar.

"
About the Author
Patricia Powell is the author of Me Dying Trial, The Pagoda, and a forthcoming novel, The Good Life. Her awards include the Bruce Rossley Literary Award, the Ferro-Grumley Award for Fiction, and the Lila Wallace-Reader's Digest Writers' Award. Powell has taught creative writing at Harvard University, Wellesley College, and the University of Massachusetts, Boston. Currently she is Martin Luther King Visiting Professor at MIT. Powell lives in
Watertown, Massachusetts.
Praise For A Small Gathering of Bones (Bluestreak #21)…
In Powell's hands identities that we try to keep separate become intimately entwined . . . the living within the dying, the foreigner within the native born, the male within the female. Her tales unfold like dreams spread out on a table."--Danzy Senna, author of Caucasia

"Powell combines the same lyrical imagery, piercing insight, and confident narrative sense that made Me Dying Trial one of the most impressive debuts . . . Powell writes with subtlety and craft."--Boston Phoenix Literary Section

"A Small Gathering of Bones is a rare portrayal of literary fiction as an artistic whole. No other work of fiction presents the trauma and triumph that AIDS engenders. After Powell's first novel, Me Dying Trial, this is a second step off into the universe of a rising new talent."--New England Review of Books