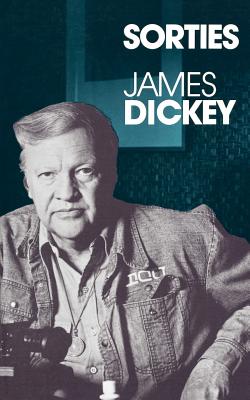 Sorties
Journals and New Essays
Paperback

* Individual store prices may vary.
Description
James Dickey's creativity as a poet is well known. But there have been few opportunities for his readers to become familiar with the full dimensions of his mind, with the thoughts and perceptions that lie just outside the matter of his poetry.
Sorties
brings together the contents of a journal kept by Dickey for several years and six discerning essays on poetry and the creative process. The journal follows Dickey's mind as it alights on a wide array of topics, ranging from the work of his colleagues to the plotting of a new novel, from the onset of old age to pride over accomplishments in archery and guitar playing. Dickey can be blunt in his opinions, as when he states that a second-rate writer like Norman Mailer will sit around wondering what on earth it is that Hemingway had that Mailer might possibly be able to get. But the journal also reveals a great capacity for sympathy, as when Dickey tells of his father's long illness, and a revealing candor--I am Lewis, he writes of his novel
Deliverance
, every word is true. The journal is at its most revealing, however, when Dickey discusses the craft of poetry. It is good for a poet to remember, he writes, that the human mind, though in some ways very complicated, is in some others very simple. This awareness that poetry must understand the simplicities of human existence is a recurring concern for Dickey, and he writes with disdain of the brilliant things that too often clog poetry, the stale self-absorption that warps the perceptions of many poets. In the essays that make up the second part of the book, Dickey also focuses on poetry, exploring the relation of the poet to his works, the promise of a younger generation of poets, and the place of Theodore Roethke as the greatest American poet. Wide-ranging and acute,
Sorties
opens up for the reader the discriminating mind that lies behind some of the most accomplished and memorable poetry written in America in this century.
LSU Press, 9780807111406, 240pp.
Publication Date: March 1, 1984
About the Author
James Dickey is the author of Self-Interviews.