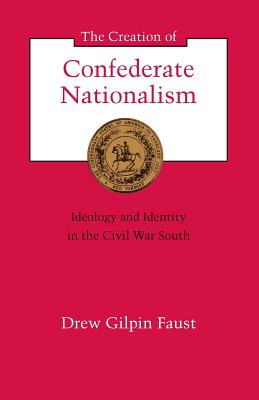 The Creation of Confederate Nationalism
Ideology and Identity in the Civil War South (Walter Lynwood Fleming Lectures in Southern History)
Paperback

* Individual store prices may vary.
Description
For decades, historians have debated the meaning and significance of Confederate nationalism and the role it played in the outcome of the Civil War. Yet they have paid little attention to the actual development and content of this Confederate ideology. In The Creation of Confederate Nationalism, Drew Gilpin Faust argues that coming to a fuller understanding of southern thought during the Civil War period offers a valuable refraction of the essential assumptions on which the Old South and the Confederacy were built. She shows the benefits of exploring Confederate nationalism "as the South's commentary upon itself, as its effort to represent southern culture to the world at large, to history, and perhaps most revealingly, to its own people.
LSU Press, 9780807116067, 128pp.
Publication Date: February 1, 1990
About the Author
DREW GILPIN FAUST is the author of six books, including This Republic of Suffering: Death and the American Civil War and Mothers of Invention: Women of the Slaveholding South in the American Civil War, winner of the Francis Parkman Prize. She is president of Harvard University. The Great Seal of the Confederacy reproduced courtesy of The Museum of the Confederacy, Richmond, Virginia