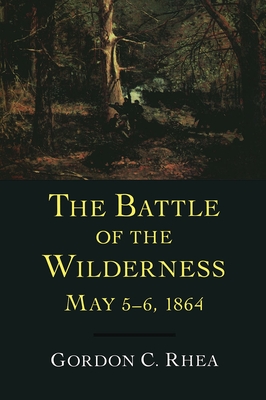 The Battle of the Wilderness, May 5--6, 1864 (Hardcover)
LSU Press, 9780807118733, 536pp.
Publication Date: January 6, 1994
Description
Fought in a tangled forest fringing the south bank of the Rapidan River, the Battle of the Wilderness marked the initial engagement in the climactic months of the Civil War in Virginia, and the first encounter between Ulysses S. Grant and Robert E. Lee. In an exciting narrative, Gordon C. Rhea provides the consummate recounting of that conflict of May 5 and 6, 1864, which ended with high casualties on both sides but no clear victor. With its balanced analysis of events and people, command structures and strategies, The Battle of the Wilderness is operational history as it should be written.
About the Author
Gordon C. Rhea is also the author of Carrying the Flag: The Story of Private Charles Whilden, the Confederacy's Most Unlikely Hero; The Battles for Spotsylvania Court House and the Road to Yellow Tavern, May 7--12, 1864; To the North Anna River: Grant and Lee, May 13--25, 1864, winner of the Fletcher Pratt Literary Award; and Cold Harbor: Grant and Lee, May 26--June 3, 1864, winner of the Austin Civil War Round Table's Laney Prize; and In the Footsteps of Grant and Lee: The Wilderness through Cold Harbor. He lives in Mt. Pleasant, South Carolina.
Advertisement