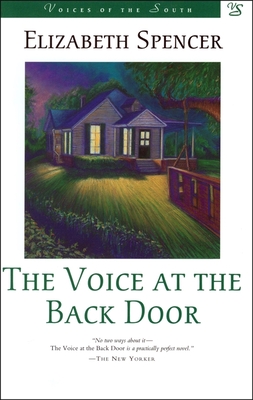 The Voice at the Back Door (Paperback)
LSU Press, 9780807119273, 367pp.
Publication Date: March 1, 1994
Description
In the mid-1950s, the town of Lacey in the Mississippi hill country is a place where the lives of blacks and whites, though seemingly separate, are in fact historically and inevitably intertwined. When Lacey's fair-haired boy, Duncan Harper, is appointed interim sheriff, he makes public his private convictions about the equality of blacks before the law, and the combined threat and promise he represents to the understood order of things in Lacey affects almost every member of the community. In the end, Harper succeeds in pointing the way for individuals, both black and white, to find a more harmonious coexistence, but at a sacrifice all must come to regret.
In The Voice at the Back Door, Mississippi native Elizabeth Spencer gives form to the many voices that shaped her view of race relations while growing up, and at the same time discovers her own voice -- one of hope. Employing her extraordinary literary powers -- finely honed narrative techniques, insight into a rich, diverse cast of characters, and an unerring ear for dialect -- Spencer makes palpable the psychological milieu of a small southern town hobbled by tradition but lurching toward the dawn of the civil rights movement. First published in 1956, The Voice at the Back Door is Spencer's most highly praised novel yet, and her last to treat small-town life in Mississippi.
About the Author
Elizabeth Spencer lives in Chapel Hill, North Carolina, and has written eight other novels, including The Light in the Piazza, The Snare, The Salt Line and The Night Travellers. She is a member of the American Academy of Arts and Letters and is a charter member of the Fellowship of Southern Writers.
Advertisement