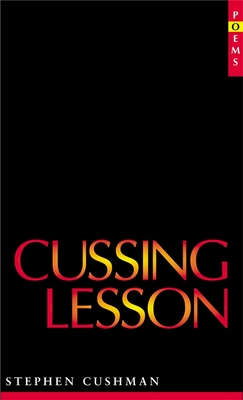 Cussing Lesson (Paperback)
LSU Press, 9780807127605, 64pp.
Publication Date: January 1, 2002
Other Editions of This Title:
Hardcover (1/1/2002)
* Individual store prices may vary.
Description
In his second collection of poems, Stephen Cushman explores, appraises, and celebrates many different forms of connections --domestic, social, historical, and religious. With an easygoing voice, an engaging humor, and a sure understanding of his craft, he addresses subjects from marriage and travel to urbanism and the Civil War, illustrating the rewards of a sensitive regard for the junctions in everyday life and language.
Invoking "all the lessons they ever taught me / about ordination in the ordinary," he reflects on members of his family, affirming attachments of marriage and blood. Beyond those immediate ties lie the connections of history--which take him to ancient Egypt, wartime Virginia, and Greece under Nazi occupation--as well as the broader bonds of struggling to love neighbors and strangers: a panhandler on a city street, an inmate in a county jail, a nun at a convent window, a fellow passenger in a subway car. In trying to make and maintain any of these links, Cushman avoids lapses of sentimental piety, admitting instead, in the words of the title poem, "I worship the sacred and savor the profane."
Deftly balancing reverence and irreverence, the poems in Cussing Lesson both bless and curse. Whatever mode Cushman chooses and whatever form he employs, connections made by heart and head find their expression in his finely tuned confluence of words.
About the Author
A native New Englander, Stephen Cushman has written several volumes of poetry, two books of literary criticism, and two studies of the Civil War. He is also the general editor of the fourth edition of the Princeton Encyclopedia of Poetry and Poetics. He is Robert C. Taylor Professor of English at the University of Virginia and lives in Charlottesville.