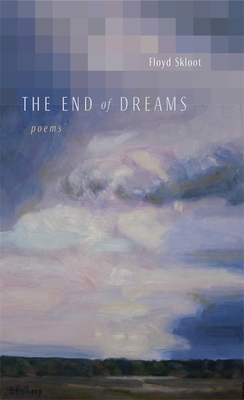 The End of Dreams: Poems (Paperback)
Poems
LSU Press, 9780807131176, 56pp.
Publication Date: February 1, 2006
Description
The End of Dreams is a celebration of the human capacity for adaptation amid the cycles of loss and renewal that characterize our intimate lives. Floyd Skloot mixes dramatic monologue with meditative and narrative verse in poems that explore family experiences, the lives of artists, historical crisis, love, nature, illness, and sudden, unpredictable change. The poet describes moments rich in complexity: when a grandfather's intentional loss at cards is really a victory of love; when Flannery O'Connor's waxing and waning illness becomes a merciful strengthening of her faith in death and resurrection; when dreams and reality merge for a man in his final seconds of life. Musical, sometimes funny, sometimes deeply poignant, twining nostalgia with a hard-earned acceptance of the present, these accessible, emotional poems probe the power of our transformative imagination.

About the Author
Floyd Skloot has published four previous books of poems, including Approximately Paradise and The Fiddler's Trance; three novels; and an essay collection. His two memoirs are In the Shadow of Memory, finalist for a Pen American Center Literary Award and winner of the Independent Publishers Book Award, and its sequel, A World of Light. He lives in Amity, Oregon. For more information, visit www.floydskloot.com.
Advertisement