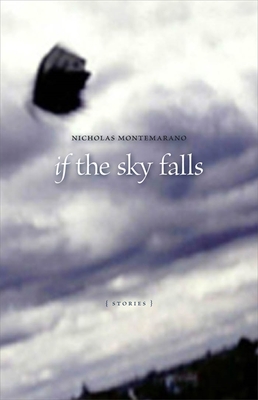 If the Sky Falls (Paperback)
LSU Press, 9780807131220, 211pp.
Publication Date: October 1, 2005
Description
If the Sky Falls is the debut short-story collection from award-winning fiction writer Nicholas Montemarano. These eleven stories show why Jayne Anne Phillips has called Montemarano "an American stylist capable of redeeming our darkest dreams."
Redemption in these intense and sometimes violent stories is found in the lyrical prose, in the act of storytelling itself. A young man tries to rescue his sister from her abusive lover, and in the process must revisit his own family's violent history ("Note to Future Self"); a home healthcare worker pops pills and takes two men with cerebral palsy to a strip club ("The Usual Human Disabilities"); a man has a breakdown years after witnessing a brutal murder and doing nothing to help the victim ("The Other Man"). In "The November Fifteen," a man is taken from his home and tortured, though he has no idea why; when he returns home he finds a different kind of torture awaiting him.
Two of the stories -- "Shift" and the Pushcart Prize--winning "The Worst Degree of Unforgivable" -- are stylistic tours de force. But style in this collection is always at the service of story. Montemarano's fiction maintains that rare balance between traditional storytelling and experimentation: his work is innovative without being flashy, sincere without being sentimental. In an age of hype, If the Sky Falls truly is the real thing -- an original and important achievement in the short-story form.
About the Author
Nicholas Montemarano is the author of the novel A Fine Place. His stories have appeared in Esquire, Zoetrope, DoubleTake, The Pushcart Prize 2003, and many other publications, and have been cited as Distinguished Stories of the year in The Best American Short Stories for 2001 and 2002. He has received fellowships from the National Endowment for the Arts, the MacDowell Colony, Yaddo, and the Edward Albee Foundation. He teaches at Franklin & Marshall College in Lancaster, Pennsylvania.
Advertisement