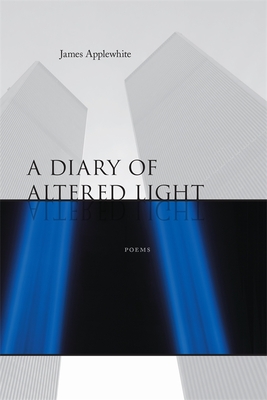 A Diary of Altered Light (Paperback)
Poems
Louisiana State University Press, 9780807131275, 63pp.
Publication Date: May 1, 2006
Other Editions of This Title:
Hardcover (5/1/2006)
* Individual store prices may vary.
Description
These poems record the partly predictable, partly random representative days in a year that inspire wonder at their swiftness. Seasonal time is reflected in the changing angle of sunlight, and familial time is marked by birthdays and holiday celebrations. Public events take on both a sense of history and a sense of unreality in the bright glare of media attention and shiny celebrity surfaces. All the various time-orders in which we live overlay one another: a red leaf adrift in a stream is emblematic of autumn's recurrence; after years of marriage, a couple's wedding suddenly seems very close. Spurred by the sensation of accelerating days at the turn of the new millennium, James Applewhite explores the interplay of immediate experience and lasting memory, of continuity and change, over time-that elusive, ineffable, yet crucial medium of self-definition and of understanding the cosmos.
About the Author
James Applewhite is the author of twelve books of poems, including Selected Poems and Quartet for Three Voices. Among the many honors he has received are the North Carolina Award in Literature, the Roanoke-Chowan Award, the Jean Stein Award of the American Academy of Arts and Letters, and election to the Fellowship of Southern Writers. The recipient of a Guggenheim Fellowship, he has been cited in Harold Bloom's Western Canon and is featured in both V. S. Naipaul's A Turn in the South and Will Blythe's To Hate Like This Is to Be Happy Forever. He lives in his native North Carolina, where he is a professor of English at Duke University.