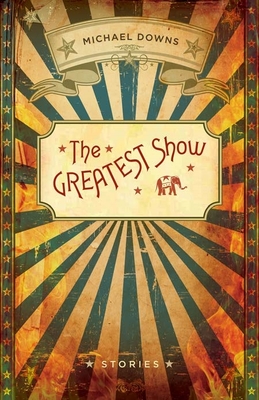 Greatest Show
Paperback

* Individual store prices may vary.
Description
Fire sweeps along the wall of a circus tent while inside thousands of people enjoy a Ringling Brothers and Barnum and Bailey matinee. Within minutes, flames consume the canvas and vast sections collapse, killing 168 people and injuring hundreds more.
Inspired by the 1944 Hartford Circus Fire, the interconnected stories in Michael Downs's The Greatest Show explore the aftermath of a disaster in a world of clowns, elephants, and childhood fantasies.
In the opening story, Ania Liszak, a young Polish housemaid, steals circus tickets from her employer to take her three-year-old son, Teddy, to the matinee. The fire nearly kills both and leaves them scarred in different ways: Teddy's mother enjoys the beautiful strangeness of the scar on her face, but the patches across Teddy's body inspire cruel schoolmates to call him Lizard Liszak. Over time, his mother transforms her pain into drama, while Teddy, having no memory of that day, seeks ways to return to it.
These and other captivating characters appear throughout the book, creating a portrait of an American city and its people over five decades, raising questions about wounds and healing, memory and forgetting, and about the human capacity for kindness -- with all its futility and power -- in the midst of great loss.
LSU Press, 9780807144527, 200pp.
Publication Date: March 5, 2012
About the Author
Michael Downs, a native of Hartford, Connecticut, is the author of House of Good Hope: A Promise for a Broken City, which won the River Teeth Literary Nonfiction Prize. A recipient of a literary fiction fellowship from the National Endowment for the Arts, he lives in Baltimore, Maryland, and is an assistant professor of English at Towson University.