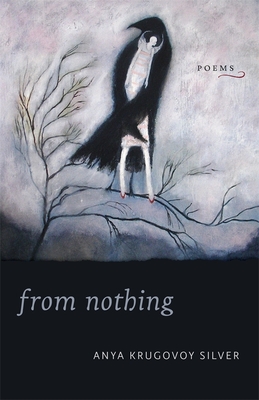 From Nothing (Paperback)
Poems
LSU Press, 9780807163467, 80pp.
Publication Date: September 12, 2016
* Individual store prices may vary.
Description
In her third collection, From Nothing, Anya Krugovoy Silver follows a mother, wife, and artist as illness and loss of loved ones disrupt the peaceful flow of life. Grounded in the traditions of meditative and contemplative poetry, From Nothing confronts disease and mortality with the healing possibilities of verse. Whether remembering the sound of whispered secrets on a family vacation or celebrating a favorable PET scan, in Silver's keen observations of seemingly mundane moments we glimpse the divine.
As she addresses profound questions about how to make meaning out of suffering, Silver's poems attest to the power of art to help us face difficult realities in an often painful world.
"I'm ransacked by the pain and love and urgency of this book. These aren't pretty, redemptive poems about cancer and loss; they're gritty oracles that divide joint from marrow as we stand before coffins, stillbirths, and mastectomy scars. This is one of few poets just brazen enough to be human. In short, Anya Silver doesn't screw around."--Tania Runyan, author of Second Sky and A Thousand Vessels
About the Author
ANYA KRUGOVOY SILVER's previous collections include I Watched You Disappear and The Ninety-Third Name of God. She has also published poems in many journals, including Image, Five Points, Georgia Review, Prairie Schooner, Crazyhorse, and Christian Century. Silver is an associate professor of English at Mercer University and lives in Georgia with her husband and son.