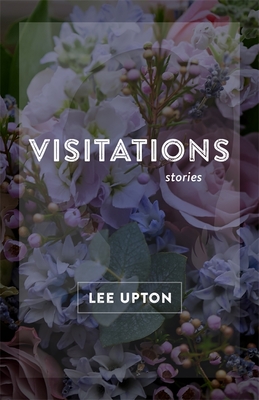 Visitations
Stories (Yellow Shoe Fiction)
Hardcover

* Individual store prices may vary.
Description
"Poignant, exquisite, and endlessly witty" -- Kirkus Review (Starred Review)
"People--the species defies logic " reflects the protagonist of one of the dazzling, intricate stories in
Visitations
. In this latest collection from Lee Upton, characters navigate often bewildering situations, from the homeschooled girl trying to communicate telepathically with an injured man she finds on the beach to the experimental theater troupe (called the Community Playas) composed primarily of actors the story's narrator has wronged or been wronged by. Upton's stories frequently draw inspiration from books--books as art objects or lost objects, as inspiration or points of contention. "Night Walkers" tells the story of the world's laziest book club, while "A Story's End" follows a woman's search for the last book read by her mother before her sudden death. Elsewhere, the ghosts of literature and writers past haunt the characters' present: "The Tell-All Heart" sees a woman falling in love with Edgar Allan Poe's discarded suit, and an unruly, unpredictable shadow creeps in a child's window to demand that he cut off the other hand of Captain Hook in "A Shadow." In the surreal yet playful tradition of Karen Russell and George Saunders,
Visitations
brings together seventeen incandescent short stories from a writer at the height of her powers.
LSU Press, 9780807168127, 216pp.
Publication Date: August 16, 2017
About the Author
Lee Upton, the Francis A. March Professor of English and Writer-in-Residence at Lafayette College, is the author of many books of poetry, fiction, and literary criticism. Kirkus Reviews named her previous collection of short stories, The Tao of Humiliation, one of the Best Books of 2014