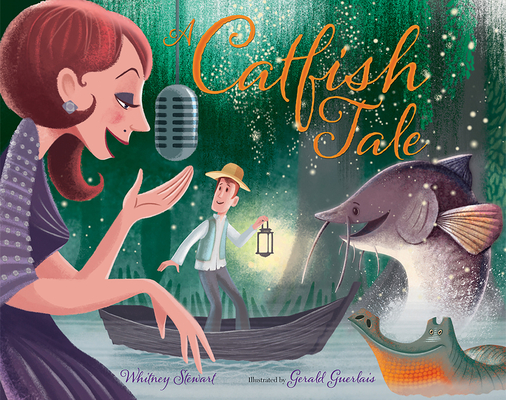 A Catfish Tale (Hardcover)
A Bayou Story of the Fisherman and His Wife
Albert Whitman & Company, 9780807510988, 32pp.
Publication Date: March 1, 2014
* Individual store prices may vary.
Description

Deep in the bayou, a Cajun fisherman named Jack catches a magic fish that offers to grant wishes in exchange for being set free. Jack doesn't have a lot of wishes, but his wife Jolie sure does—for a mansion, a paddleboat, fame and fortune! With each wish, all the fish says is "Ah, tooloulou—if that ain't the easiest thing to do." But when Jolie wants to be crowned Mardi Gras queen, have things gone too far?

About the Author
Whitney Stewart is the author of many books for children including Who Was Walt Disney? and Marshall: A Nantucket Sea Rescue. She lives in New Orleans, Louisiana, with her husband and son. www.whitneystewart.com Gerald Guerlais's books for children include Honestly, Red Riding Hood Was Rotten! and A Fright in the Night. In addition to his book illustration work, Gerald Guerlais has worked in animation and video game design. He lives in France. www.geraldguerlais.com