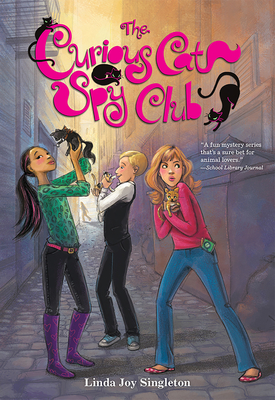 The Curious Cat Spy Club (Paperback)
Albert Whitman & Company, 9780807513828, 256pp.
Publication Date: March 1, 2016
Description
Kelsey helps catch a runaway zorse (horse + zebra) with the help of the nicest and most popular girl in school, Becca. The two are walking home when they happen upon a litter of kittens trapped in a dumpster and Leo is the only person around who can help get them out. The three unlikely friends decide to work together to help solve animal crimes with their secret club.
Advertisement