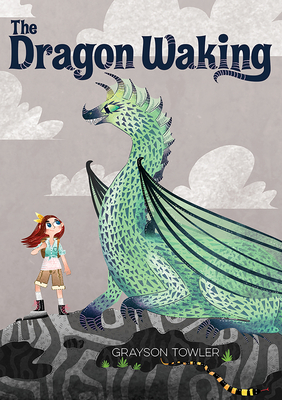 The Dragon Waking (Paperback)
Albert Whitman & Company, 9780807517062, 288pp.
Publication Date: May 1, 2017
* Individual store prices may vary.
Description

For 13-year old Rose, it feels like a dream come true to have a friend who can perform magic, change shape, and fly her away from the predictability of smalltown life. But secrets have a price, and the more Rose learns about the world of dragons, the more dangerous her life becomes. Helped only by her fantasy-obsessed friend and a local occult enthusiast, Rose soon finds herself risking her life to help Jade recover a mysterious fragment of a meteorite called the Harbinger which has the power to awaken countless dragons from their 65-million year slumber. But Jade isn't the only one who wants the Harbinger. The most powerful man in Las Vegas is actually another dragon who wants the stone to fulfill his own ambitions. The fragile bond between Rose and Jade is put to the test as they face this cunning enemy and his plot to replace humanity with the prehistoric civilization of dragons. As their battle unfolds over the neon-drenched skies of Las Vegas, Rose must face this overwhelming threat by drawing on the magic that humans possess—the power of friendship, compassion, and trust.