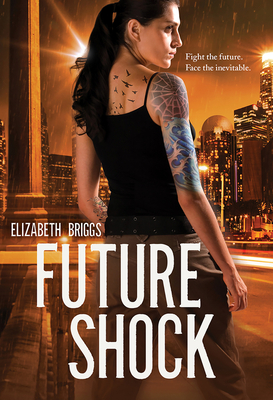 Future Shock (Paperback)
Albert Whitman & Company, 9780807526804, 288pp.
Publication Date: September 1, 2016
* Individual store prices may vary.
Description

Elena Martinez has hidden her eidetic memory all her life—or so she thinks. When powerful tech giant Aether Corporation selects her for a top-secret project, she can't say no. All she has to do is participate in a trip to the future and bring back data, and she'll be set for life. Joined by a team of four other teens with special skills, including Adam, a science prodigy, Elena travels thirty years into the future. But when something goes wrong, they break the only rule they were given: do not look into their own fates. With only twenty-four hours to get back to the present and find a way of stopping the inevitable future, Elena must use her eidetic memory, street smarts, and a growing trust in Adam to save her new friends and herself.