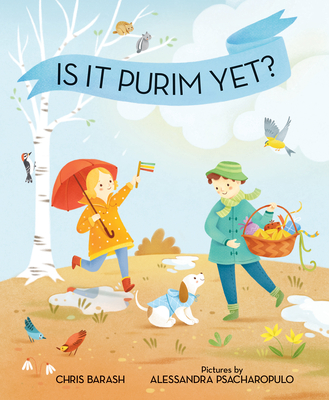 Is It Purim Yet? (Celebrate Jewish Holidays) (Hardcover)
Albert Whitman & Company, 9780807533918, 32pp.
Publication Date: January 1, 2017
Other Editions of This Title:
Library Binding (8/15/2018)
* Individual store prices may vary.
Description

It's nearly spring, which means it's time to celebrate the cheerful Jewish holiday of Purim. Purim recounts the time when Esther, Queen of Persia, saved the Jews from the evil Haman, who wanted to execute the Jewish people. It's a time to dress up in costumes, fill the hamantashen, swing the noisemakers, and read the Megillah scroll. Join a family as they celebrate the bravery of Queen Esther and the joy of being together.

About the Author

Chris Barash is an elementary school teacher and lives in the Berkshires of western Massachusetts, where she always looks forward to celebrating Purim with friends and family.



Alessandra Psacharopulo lives and works in Italy. She studied fine arts and illustration at Mimaster.