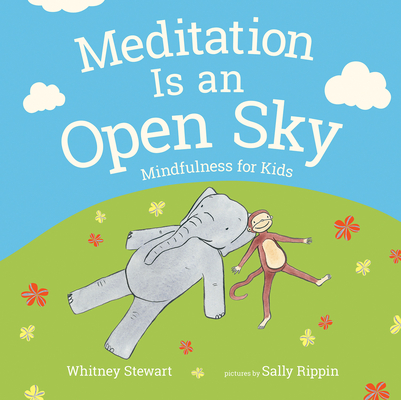 Meditation Is an Open Sky
Mindfulness for Kids
Hardcover

* Individual store prices may vary.
Description

Feeling mindful is feeling good! You know when you're having a bad day, you have that wobbly feeling inside and nothing seems to go right? Find a quiet place, sit down, and meditate! In this daily companion, kids of any age will learn simple exercises to help manage stress and emotions, find focus, and face challenges. They'll discover how to feel safe when scared, relax when anxious, spread kindness, and calm anger when frustrated. Simple, secular, and mainstream, this mindfulness book is an excellent tool for helping kids deal with the stresses of everyday life.

Albert Whitman & Company, 9780807549087, 32pp.
Publication Date: March 1, 2015
About the Author

Whitney Stewart is a children's book author, meditation teacher, and a born adventurer. She has traveled to Tibet, Nepal, and India and teaches mindfulness at Tulane University and to children and teens. Her most recent children's book is A Catfish Tale: A Bayou Story of the Fisherman and His Wife. Whitney lives in Louisiana, with her husband and son.



Sally Rippin has written and illustrated over 50 books for children and young adults. She was born in Australia and studied art in China. She lives in Melbourne.