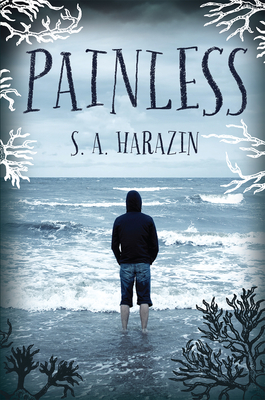 Painless
Hardcover

* Individual store prices may vary.
Other Editions of This Title:
Paperback (5/1/2016)
Description

A first kiss. Falling in love. Going to prom. These are all normal things that most teenagers experience. Except for 17-year-old David Hart. His life is anything but normal and more difficult than most. Because of the disease that wracks his body, David is unable to feel pain. He has congenital insensitivity to pain with anhydrosis—or CIPA for short. One of only a handful of people in the world who suffer from CIPA, David can't do the things every teenager does. He might accidentally break a limb and not know it. If he stands too close to a campfire, he could burn his skin and never feel it. He can't tell if he has a fever and his temperature is rising. Abandoned by his parents, David now lives with his elderly grandmother who is dying. When David's legal guardian tells him that he needs to move into an assisted living facility as he cannot live alone, David is determined to prove him wrong. He creates a bucket list, meets a girl with her own wish list, and then sets out to find his parents. All David wants to do is grow old, beat the odds, find love, travel the world, and see something spectacular. And he still wants to find his parents. While he still can.

AW Teen, 9780807562888, 304pp.
Publication Date: March 1, 2015
About the Author

S. A. Harazin is a writer and registered nurse. Her young adult novel, Blood Brothers, was an Edgar Allen Poe award nominee. She lives in Georgia.