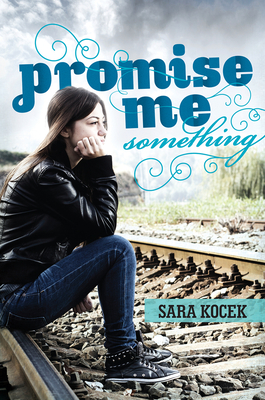 Promise Me Something (Hardcover)
AW Teen, 9780807566411, 320pp.
Publication Date: September 1, 2013
Other Editions of This Title:
Paperback (5/1/2015)
* Individual store prices may vary.
Description

As if starting high school weren't bad enough, Reyna Fey has to do so at a new school without her best friends. Reyna's plan is to keep her head down, help her father recover from the car accident that almost took his life, and maybe even make some friends. And then Olive Barton notices her. Olive is not exactly the kind of new friend Reyna has in mind. The boys make fun of her, the girls want to fight her, and Olive seems to welcome the challenge. There's something about Olive that Reyna can't help but like. But when Reyna learns Olive's secret, she must decide whether it's better to be good friends with an outcast or fake friends with the popular kids. . . .before she loses Olive forever.

About the Author

Sara Kocek received her BA in English from Yale University and her MFA in Creative Writing from New York University, where she taught fiction and poetry to undergraduates. A freelance editor and college essay coach, Sara has served as the Program Director at the Writers' League of Texas, a literary nonprofit. She lives in Austin, Texas, and enjoys "Keeping Austin Weird" with her husband and daughter. This is her first book.