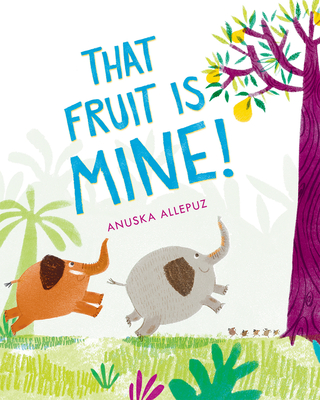 That Fruit Is Mine! (Hardcover)
Albert Whitman & Company, 9780807578940, 32pp.
Publication Date: March 1, 2018
* Individual store prices may vary.
Description
When five fruit-loving elephants spot a scrumptious hard-to-reach fruit high up in a tree, it's a race to see who can claim it first! But after one too many fumbles, the elephants begin to lose their cool, and the highly coveted fruit is whisked away by the teeny-tiniest of all jungle creatures—mice! The elephants soon realize they have a lot to learn from this cooperative little bunch.
About the Author
Anuska Allepuz grew up in Spain where she studied Fine Arts at the University of Salamanca. She is a full-time illustrator in South London.
Praise For That Fruit Is Mine!…
"A solid title that emphasizes the importance of teamwork and cooperation to get to your desired fruit." —Kirkus Reviews
"An engaging and humorous read aloud that conveys the importance of teamwork." —School Library Journal
"Colorful and comical, this easily digestible lesson in teamwork and sharing will make kids cackle." —Booklist
"The jokes keep Allepuz's tale from becoming too didactic even as its message remains quite clear." —Publishers Weekly