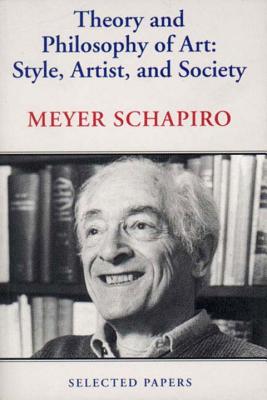 Theory and Philosophy of Art (Paperback)
Style, Artist, and Society, Selected Papers Volume IV
George Braziller, 9780807613573, 253pp.
Publication Date: August 1, 1998
* Individual store prices may vary.
Description
This fourth volume of Meyer Schapiro's Selected Papers contains his most important writings on the theory and philosophy of art. His highly lucid arguments, graceful prose, and extraordinary erudition guide readers through a rich variety of fields and issues including the roles in society of the artist and art, of the critic and criticism, and the relationships between patron and artist, psychoanalysis and art, and philosophy and art. Adapting critical methods from such wide-ranging fields as anthropology, linguistics, philosophy, biology and other sciences, Schapiro appraises fundamental semantic terms such as organic style, pictorial style, and form and content. Here he elucidates eclipsed intent in a well-known text by Freud on Leonardo da Vinci, in another by Heidegger on Vincent van Gogh, and he reflects on the critical methodology of Bernard Berenson, and on the social philosophy of art in the writings of both Diderot and the nineteenth century French artist/historian Eugene Fromentin. Throughout all of his writings, Meyer Schapiro provides us with a means of ordering our past that is reasoned and passionate, methodical and inventive. In so doing, he revitalizes our faith in the unsurpassed importance of both critical thinking and creative independence.