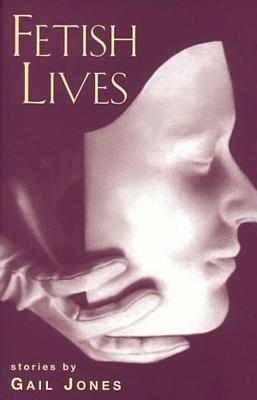 Fetish Lives (Hardcover)
George Braziller, 9780807614402, 178pp.
Publication Date: September 1, 1998
Other Editions of This Title:
Paperback (3/1/1997)
* Individual store prices may vary.
Description
In this arresting and richly imaginative collection of twelve stories, Gail Jones explores the role of obsession -- the inescapable loves and torments she calls fetishes -- in the lives of both the famous and the ordinary. Structured around a series of lyrical echoes and repeated images, her stories weave fact and speculation to recreate little-known events in the lives of such figures as Marcel Proust, Walt Whitman, and Elvis Presley that may have motivated their art and obsessed them as individuals.
In the case of Eleanor Marx, the daughter of Karl Marx, it is the act of translating Gustave Flaubert's masterpiece, Madame Bovery, that takes over her life, determining even the course of her death. In Ceylon, Anton Chekhov finds a Ceylonese lover he cannot bring back to Russia, but whom he recalls even on his deathbed years later.
In other stories, Jones examines how we fetishes these artists: in the story on Walt Whitman, it is not his obsessions that Jones plunges us into; rather, it is his hold as a poet on the lives of others that she envisions. A female Elvis impersonator devotes equal amounts of attention to conspiracy theories about Elvis's death as she does to the role of existentialism; through her we see how Elvis lives on in unlikely fans.
In giving life back to those long dead, and to some who never lived at all, Jones does not sentimentalize the moments she imagines. She dissects the intricacies of obsessive desire and of the workings of memory with the dedicated attention of someone who is part psychologist, part conjurer, part biographer, but above all, fascinating.

or
Not Currently Available for Direct Purchase