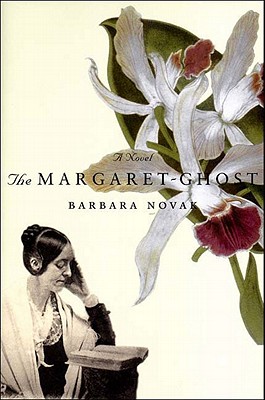 The Margaret-Ghost (Hardcover)
George Braziller, 9780807615249, 190pp.
Publication Date: November 17, 2003
* Individual store prices may vary.
Description
This fascinating novel by Barbara Novak blends painstaking scholarship and compelling fiction writing as it follows the lives of two women, one the subject of the other's research. Tenure-track professor Angelica Bookbinder is researching a book on the woman Henry James called "the Margaret-Ghost": the brilliant, New England feminist Margaret Fuller (1810-1850), who was a friend and contemporary to Ralph Waldo Emerson, Henry David Thoreau, and Horace Greeley, among other nineteenth-century notable figures. Fascinated by Fuller's personal life as much as by her brilliance, Angelica focuses her research on the role that love played in Fuller's life, examining both her heterosexual and homosexual liaisons, while trying to understand her lifelong struggle to balance her intellectual strengths with her emotional needs. Driven by the belief that Fuller's life was dominated by a frustrated quest for love, Angelica passionately pursues her research, all the while aware that in doing so, she is straying from the academic straight and narrow. At the same time, Angelica finds her own romantic dilemmas beginning to echo Fuller's. Moving between nineteenth- and twentieth-century Boston, Angelica follows her research with an almost carnal obsession, bouncing between the advances of a female colleague and a burgeoning relationship with a fellow tenure-track professor. Her new lover, a Harvard scholar studying Herman Melville, appreciates Angelica's intellect--when it does not challenge his--but seems to prefer the body of someone Angelica contemptuously calls "the Baywatch girl." Juxtaposing nineteenth-century high culture and contemporary pop references with often-hilarious results, Novak probes thenature of male-female relationships, questioning if certain patterns transcend time. Satirical, erudite, and beautifully written, The Margaret-Ghost investigates relationships, academia, love, and research, creating a captivating parallel across generations between the passionate Margaret Fuller and her equally passionate researcher.
or
Not Currently Available for Direct Purchase