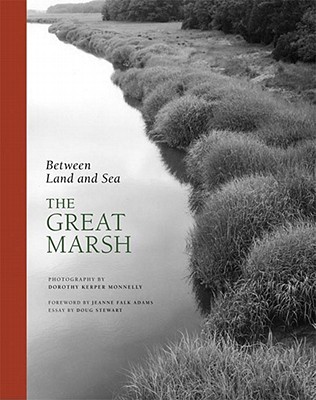 Between Land and Sea (Hardcover)
The Great Marsh
George Braziller, 9780807615782, 111pp.
Publication Date: April 1, 2007
* Individual store prices may vary.
Description
Award-winning photographer Dorothy Monnelly captures the yet-unspoiled beauty of one of the last natural ecosystems in the Northeast. In this collection of 57 large format, black and white photographs, the salt marsh is a solemn force rendered dramatically with crisp scans of Monnelly's original gelatin silver prints. As a native of Ipswich, Massachusetts, Monnelly executes her work with a familiarity and grace evocative of Ansel Adams. Her work is described in the forward by Jeanne Adams, director of the Ansel Adams Trust as capturing the marsh's amazing sculptural quality. Between Land and Sea is grounded with an essay by journalist Doug Stewart, a regular contributor to Smithsonian and other magazines. Stewart's words provide a rich context for the images, as well as a strong case for preserving the marshlands. Standing in an upland clearing overlooking a vast prairie of marsh grass, you can easily believe that a salt marsh is the closest thing a landscape comes to eternity. Even the Grand Canyon is eroding, after all, but a healthy salt marsh is renewed with each rising tide. Monnelly's book is indispensable to those who are conscious of the threat to our planet's sustainability. 57 black and white illustrations.