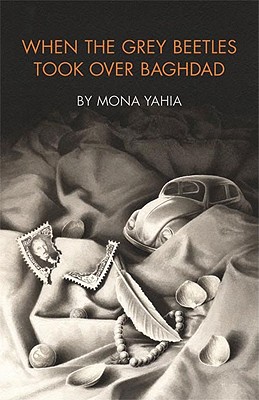 When the Grey Beetles Took Over Baghdad (Hardcover)
George Braziller, 9780807615829, 358pp.
Publication Date: April 1, 2007
* Individual store prices may vary.
Description
Winner of the Jewish Quarterly-Wingate Prize for Fiction. In this vivid story of growing up in Baghdad, Mona Yahia tells a very personal story set against the backdrop of political upheaval and an increasingly fractured society. Lina clings to childhood and the security of her youth during the last peaceful period for the 2500-year-old Jewish community in Iraq. When that peace begins to crumble, the usual uncertainties of adolescence are augmented by growing fear following the increasingly anti-Semitic rhetoric from the government and outbreaks of violence which ultimately drive out nearly all of the remaining 150,000 Jews in Baghdad. As Lina struggles to understand these dark changes in Iraq, her first love is forced to flee, her father loses his job, her brother is arrested, and her young friend must search among the bodies of hanged Jews for his imprisoned father. As violent coups, arrests, and executions become everyday occurrences, Lina's family must leave the country they have called home for generations. In the dangerous flight to the border, they must evade the security police, traverse perilous mountains, and entrust their lives and safety to strangers. The book will resonate with audiences of all ages.
or
Not Currently Available for Direct Purchase