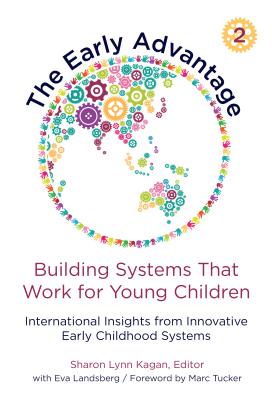 The Early Advantage 2--Building Systems That Work for Young Children (Paperback)
International Insights from Innovative Early Childhood Systems
Teachers College Press, 9780807761298
Publication Date: April 12, 2019
Other Editions of This Title:
Hardcover (4/12/2019)
* Individual store prices may vary.
Description
Learn how exemplary countries are advancing the development of their youngest citizens. Drawing on a groundbreaking study by Sharon Lynn Kagan and her colleagues, The Early Advantage 2 extracts the essential elements from six high-performing systems to determine what must be considered when creating and implementing programs and policies for young children and their families. Challenging conventional thinking, the text offers scores of concrete examples, as well as multiple strategies, considerations, and approaches useful to leaders worldwide. Readers will find that this vibrant, thoughtful volume honors local traditions, histories, and contexts as it extracts compelling approaches to advancing early childhood systems. Use this volume, along with The Early Advantage 1, for a complete insider's guide to changing how we think about and enact innovative services and policies for young children.
Book Features:
Rigorous research that uses common design and protocols, with repeated validations conducted.
Actionable strategies for building successful early childhood systems that offer unique and applicable perspectives.
Successful international examples that inform how different jurisdictions across the globe plan and enact services for young children.
The Early Advantage was funded and supported by the National Center on Education and the Economy's Center on International Education Benchmarking as part of NCEE's research into the 9 Building Blocks for a World-Class Education System.
About the Author
Sharon Lynn Kagan is the Virginia and Leonard Marx Professor of Early Childhood and Family Policy and co-director of the National Center for Children and Families (NCCF) at Teachers College, Columbia University, and professor adjunct at the Child Study Center, Yale University. Her books include The Early Care and Education Teaching Workforce at the Fulcrum, Early Childhood Governance, and Early Childhood Systems. Eva Landsberg is a research assistant at NCCF at Teachers College, Columbia University.