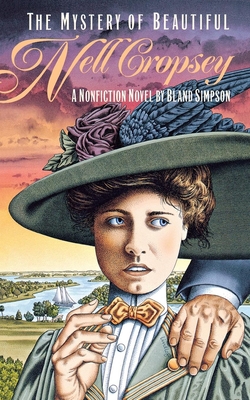 The Mystery of Beautiful Nell Cropsey (Paperback)
University of North Carolina Press, 9780807844328, 184pp.
Publication Date: September 1, 1993
* Individual store prices may vary.
Description
As compelling as fiction, The Mystery of Beautiful Nell Cropsey tells the dramatic story of the disappearance of nineteen-year-old Nell Cropsey from her riverside home in Elizabeth City, North Carolina, in November 1901. Bloodhounds, detectives, divers, and even a psychic were brought in to search for her, and the case immediately became a national sensation. Bland Simpson, who first heard the tale as an Elizabeth City schoolboy, weaves this true story into a colorful nonfiction account, told in three first-person voices: Nell's sister Ollie; famous newspaper editor W. O. Saunders, who covered the case as a young reporter; and Jim Wilcox, Nell's beau, who was implicated in the case. Nell and Jim's romance, her disappearance, the great search, the trials, and their aftermath are artfully reconstructed from interviews, court records, and newspaper accounts. Word spread like that into the swamps where the slaves had run, where convicts had run--mightn't Nell Cropsey run there too? Back deep toward the lake at the heart of the great Swamp, where the ghost of an Indian girl searched each night for her lost lover, by firefly lamp, gliding in her white canoe.

And word spread far beyond those low tidelands, as the dailies in the big Eastern cities of Baltimore and Philadelphia and New York played up the mystery til Nell Cropsey and Jim Wilcox were the talk of the nation and the booming little river port Elizabeth City was suddenly on the map.