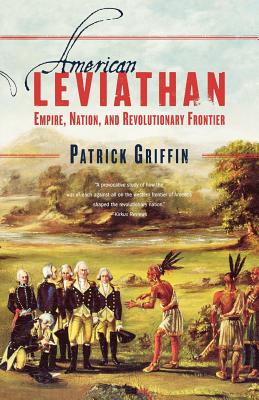 American Leviathan
Empire, Nation, and Revolutionary Frontier
Paperback

* Individual store prices may vary.
Description
The dark and bloody ground of the frontier during the years of the American Revolution created much that we associate with the idea of America. Between 1763 and 1795, westerners not only participated in a war of independence but also engaged in a revolution that ushered in fundamental changes in the relationship between individuals and society. In the West, the process was stripped down to its essence: uncertainty, competition, disorder, and frenzied and contradictory attempts to reestablish order. The violent nature of the contest to reconstitute sovereignty produced a revolutionary settlement, riddled with what we would regard as paradox, in which new notions of race went hand in hand with new definitions of citizenship. In the almost Hobbesian state of nature that the West had become, westerners created a liberating yet frightening vision of what society was to be.
In vivid detail, Patrick Griffin recaptures a chaotic world of settlers, Indians, speculators, British regulars, and American and state officials vying with one another to remake the American West during its most formative period.
Praise For American Leviathan: Empire, Nation, and Revolutionary Frontier…
"A provocative study of how the war-of-each-against-all on the western frontier of America shaped the revolutionary nation." —Kirkus Reviews
"[Griffin's] America--authoritarian, forged in violence--is a beast future historians of the Revolutionary period will need to reckon with." —Justin Reynolds, The New York Sun
Hill and Wang, 9780809024919, 384pp.
Publication Date: April 1, 2008
About the Author
Patrick Griffin is an associate professor of history at the University of Virginia, Charlottesville.