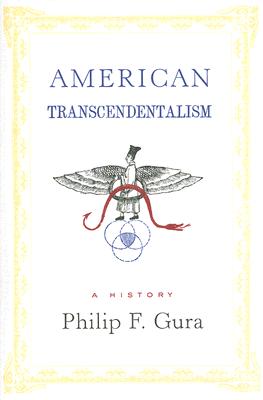 American Transcendentalism: A History (Hardcover)
A History
Hill and Wang, 9780809034772, 384pp.
Publication Date: November 13, 2007
* Individual store prices may vary.
or
Not Currently Available for Direct Purchase
Description
The First Comprehensive History of Transcendentalism
"American Transcendentalism" is a comprehensive narrative history of America's first group of public intellectuals, the men and women who defined American literature and indelibly marked American reform in the decades before and following the America Civil War. Philip F. Gura masterfully traces their intellectual genealogy to transatlantic religious and philosophical ideas, illustrating how these informed the fierce local theological debates that, so often first in Massachusetts and eventually throughout America, gave rise to practical, personal, and quixotic attempts to improve, even perfect the world. The transcendentalists would painfully bifurcate over what could be attained and how, one half epitomized by Ralph Waldo Emerson and stressing self-reliant individualism, the other by Orestes Brownson, George Ripley, and Theodore Parker, emphasizing commitment to the larger social good.
By the 1850s, the uniquely American problem of slavery dissolved differences as transcendentalists turned ever more exclusively to abolition. Along with their early inheritance from European Romanticism, America's transcendentalists abandoned their interest in general humanitarian reform. By war's end, transcendentalism had become identified exclusively with Emersonian self-reliance, congruent with the national ethos of political liberalism and market capitalism.
About the Author
Philip F. Gura is William S. Newman Distinguished Professor of American Literature and Culture at the University of North Carolina, Chapel Hill, where he holds appointments in English, American studies, and religious studies.
Praise For American Transcendentalism: A History…
  "Philip Gura has given us the most comprehensive and concise overview of Transcendentalism to appear in fifty years. By carefully re-historicizing the movement, in all its diversity, he provides the term 'Transcendentalistism' with much needed definition. An important book on a subject indispensable for study of the American mind." —John McWilliams, Professor, Middlebury College

"In American Transcendentalism Philip F. Gura makes accessible the fascinating story of two generations of Transcendentalists, men and women whose multifaceted movement profoundly shaped 19th-century American literary and reform culture.  In this remarkably insightful, engaging narrative Gura explains relationships among ideas and people—not only the most prominent and celebrated like Ralph Waldo Emerson, but also the lively and creative lesser-known writers, thinkers, and clergymen who were his friends, followers, and adversaries." —Richard D. Brown, Board of Trustees Distinguished Professor of History

"Philip Gura's short history of American transcendentalism—its origins, heyday, and decline—deftly defines this nineteenth century movement. The notables (Emerson, Thoreau, Alcott, Parker, Fuller et. al.) are predictably featured, but they are embedded in the crowd of clergymen, social reformers, and poets who formed a large part of a complex consensus. The strains of American transcendentalism are charted and elucidated in this learned and lively book." —Daniel Aaron, Harvard University

"Philip Gura's American Transcendentalism is not only the perfect starting point for anyone wishing to know something about Emerson, Thoreau, Fuller, Peabody and company, it is also a fresh, vigorous, and original redefinition of the movement as a fateful conflict between the competing claims of radical individualism and social reform. Gura also shows convincingly how Transcendentalism in America began—and indeed continued—as a profoundly religious phenomenon. This is a superb, vivid, challenging book; it is required reading for understanding how America has become what it has." ——Robert D.Richardson, author of Emerson: The Mind on Fire

"Philip Gura's book is an essential introduction to this most important of American literary movements.  By tracing its philosophical and religious roots in clear and accessible prose, Gura demystifies its backgrounds, and his sketches of the major participants in both the first and second generations allow us to see Transcendentalism's developing impact on America's social, religious, and intellectual life.  This is a book all students of American literature and especially Transcendentalism should read." —Joel Myerson, editor of Transcendentalism: A Reader

"Philip F. Gura's deep learning and fluent narrative bring vividly to life the memorable personalities, and the still important intellectual challenges, of the Transcendental rebellion." —David M. Robinson, author of Natural Life: Thoreau's Worldly Transcendentalism "Concise yet panoramic, this highly readable and provocative history of American Transcendentalism is especially valuable for its charting of the striking variety of positions within a movement whose unfolding was considerably less dominated by the influence of Ralph Waldo Emerson, its most famous figure, than is generally believed." —Lawrence Buell, Harvard University, author of Literary Transcendentalism, New England Literary Culture, and Emerson
Praise for Jonathan Edwards:
 
"Philip Gura superbly explains Edwards' beliefs and how they relate to New England Colonial theology." —Houston Chronicle
 
"Gura offers a sharply honed biography of Edwards, sculpted down with a supreme discipline befitting its evangelical subject and yet fleshy enough to offer a full sense of Edwards and his times." —Leigh E. Schmidt, BookForum
 
"Gura's brilliant cultural history of Edwards and his times splendidly reveals a side of the evangelist that has often been overlooked." —Publishers Weekly
Advertisement