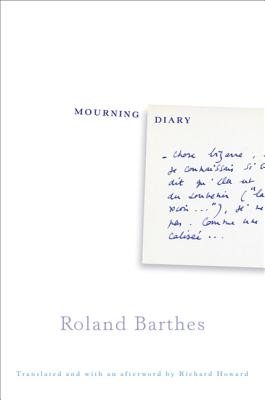 Mourning Diary: October 26, 1977-September 15, 1979 (Hardcover)
October 26, 1977-September 15, 1979
Hill & Wang, 9780809062331, 261pp.
Publication Date: October 12, 2010
Description
A major discovery: The lost diary of a great mind and an intimate, deeply moving study of grief
The day after his mother's death in October 1977, the influential philosopher Roland Barthes began a diary of mourning. Taking notes on index cards as was his habit, he reflected on a new solitude, on the ebb and flow of sadness, and on modern society's dismissal of grief. These 330 cards, published here for the first time, prove a skeleton key to the themes he tackled throughout his work. Behind the unflagging mind, "the most consistently intelligent, important, and useful literary critic to have emerged anywhere" (Susan Sontag), lay a deeply sensitive man who cherished his mother with a devotion unknown even to his closest friends.
About the Author
ROLAND BARTHES was born in 1915. A French literary theorist, philosopher, and critic, he influenced the development of schools of theory, including structuralism, semiotics, existentialism, social theory, Marxism, and post-structuralism. He died in 1980.
Praise For Mourning Diary: October 26, 1977-September 15, 1979…
"A belated and unexpected gift." —The London Review of Books

"A writer whose books of criticism and personal musings must be admired as serious and beautiful works of the imagination." —EDMUND WHITE

"Though Barthes left behind disciples, there can be no replacing him; his brilliance has a wavelength all its own." —JOHN UPDIKE "This is pure Barthes: to write the very words that show how and why words have failed him." —Thomas Larson, Contrary Magazine
Advertisement