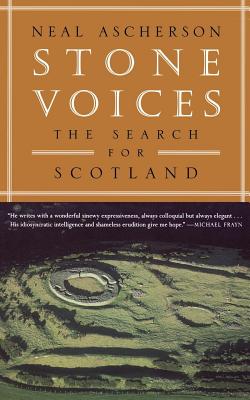 Stone Voices
The Search for Scotland
Paperback

* Individual store prices may vary.
Description
The rediscovery of Scotland's past and a wake-up call about its future, from a leading scholar-journalist
Scotland has a new Parliament and it has North Sea oil, but is it yet an independent, self-sustaining democracy? Is it a true nation? In Stone Voices, Neal Ascherson launches what he calls an imaginative invasion of his native land, searching for the relationships, themes, and fantasies that make up "Scotland."
Beginning with a breathtaking portrait of the country's landscape, and of the way humanity has indelibly marked even its rockiest contours, Ascherson takes us on a journey through Scotland's past, interweaving his historical accounts with a rollicking report on a back-country bus expedition he joined during the 1997 referendum campaign that led to Scotland's first modern Parliament. He asked voters then what kind of country they hoped for, what they feared, and what they expected—questions that animate his book as well.
In his search for a nation, Acherson explores many themes: the slow, hybrid formation of the Scottish people over centuries of successive immigrations; the way their most renowned intellectuals and writers came to hate the national church; the peculiar nature of their diaspora; the coexistence of their search for an "authentic" Scotland with the myths others create; and the Scots' proud sense of true independence. Stone Voices enlightens us about Scotland, about Europe, and about the conditions for freedom that we must all seek today.
"Greatly accessible compendium of scholarly passion." - Kirkus Reviews
Hill and Wang, 9780809088454, 336pp.
Publication Date: May 12, 2004
About the Author
Charles Neal Ascherson (born October 5, 1932) is a Scottish journalist and writer.
He was born in Edinburgh and educated at Eton and King's College, Cambridge, where he read history. He was described by the historian Eric Hobsbawm as "perhaps the most brilliant student I ever had. I didn't really teach him much, I just let him get on with it."
After graduating with a starred First, he declined offers to pursue an academic career. Instead, he chose a career in journalism, first at the Manchester Guardian and then at The Scotsman (1959-1960), The Observer (1960-1990) and the Independent on Sunday (1990-1998). He contributed scripts for the 1974 documentary series World at War and the 1998 series The Cold War. In recent years, he has also been a regular contributor to the London Review of Books.