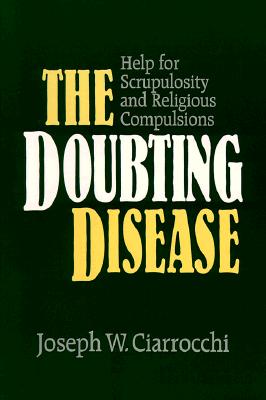 The Doubting Disease: Help for Scrupulosity and Religious Compulsions (Paperback)
Help for Scrupulosity and Religious Compulsions
Paulist Press, 9780809135530, 181pp.
Publication Date: May 1, 1995
Description
The Doubting Disease by Joseph W. Ciarrocchi brings to the fore the most current information available today on religion and scruples, scrupulosity, and obsessive-compulsive disorders (OCD). In this book he helps us clearly appreciate the interior anguish suffered by thousands of people of faith who have this symptomatology and what we can do about it.

Advertisement