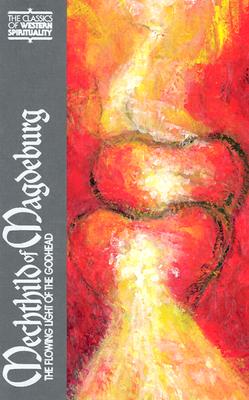 Mechthild of Magdeburg
The Flowing Light of the Godhead (Classics of Western Spirituality)
Paperback

* Individual store prices may vary.
Description
"...these translations thus supersede former ones...if the introductions, translations, and other apparatus of the rest of the series of the same high quality, the series will be indispensable for most libraries. Library Journal Mechthild of Magdeburg: The Flowing Light of the Godhead translated and introduced by Frank Tobin preface by Margot Schmidt "I was warned against writing this book. People said: If one did not watch out, It could be burned. So I did as I used to do as a child. When I was sad, I always had to pray... At once God revealed himself to my joyless soul, held this book in his right hand and said: 'My dear One, do not be overly troubled. No one can burn the truth.'" "I do not know how to write nor can I, unless I see with the eyes of my soul and hear with the ears of my eternal spirit and feel in all the parts of my body the power of the Holy Spirit." Mechthild of Magdeburg (c.1260-c.1282/94) These quotations taken from Mechthild's sole writing, The Flowing Light of the Godhead, written over several decades, reflect both the intensity of her consciousness of God and the tension under which she wrote. As a beguine with no authority to teach n a church in which women were being increasingly marginalized, Mechthild speaks out despite warnings, convinced of the validity of her divine mission. To accomplish the task of articulating her revelations and spiritual insights, Mechthild makes use of an astonishing multiplicity of literary and rhetorical means. The more mystical passages, often lyrical in expression, show her familiarity with bride mysticism and other Christian expressions found in Meister Eckhart, as well. This is the first English translation to be based on the new critical edition of Mechthild's book. The introduction and notes are intended to provide a theological, literary and historical context for capturing the spirituality of her remarkable and independent spirit.
Paulist Press, 9780809137763, 416pp.
Publication Date: January 1, 1997