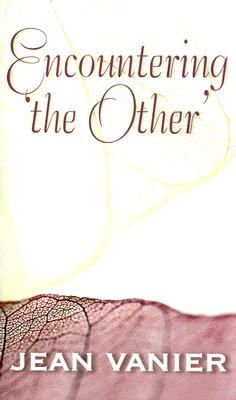 Encountering 'The Other': (Paperback)
Paulist Press, 9780809144099, 62pp.
Publication Date: September 1, 2006
* Individual store prices may vary.
Description
In this timely book, Jean Vanier provides a spiritual roadmap toward peace and understanding among people from different religious, ethnic, cultural, and economic backgrounds; with diverse gifts and disabilities.

For Vanier the whole question of peacemaking is centered on trust. He points out that peace cannot be imposed by politicians or churchesto endure it must grow within each person. Therefore, Vanier urges that we come together to encounter, explore, and celebrate our differences. He shows that what we encounter we come to know and, thereby, understand. Andwhen we understandhealing and peace can truly follow.