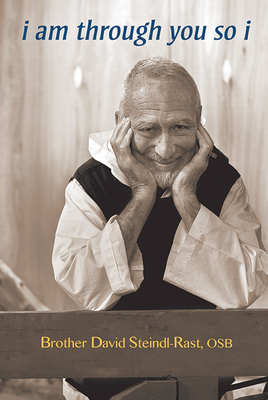 I Am Through You So I
Paperback

* Individual store prices may vary.
Description
Hermit, Zen Christian, spiritual globetrotter: in time for his 90th birthday in July of 2016, "Brother David" tells his incomparably rich life story. Beginning with his childhood in Vienna, he describes his time in World War II and his years as a student after the war, his family's emigration to the US and his entry into the then newly founded Benedictine monastery in the state of New York. There, he soon began looking for what were then still untrodden spiritual paths with undiscovered entryways to non-Christian religions. He became particularly involved in the dialogue between Christianity and Buddhism, founding the "Center for Spiritual Studies" in 1968, together with Rabbis, Buddhists, Hindus and Muslims. His work encouraging dialogue between religions earned him the 1975 Martin Buber Award. Still traveling on occasion to teach or write, Brother David is now living in a Benedictine monastery in Europe. Mysticism is his mission--but not a mysticism devoid of connection to the world. His is a mysticism of the everyday, of life immediate in the now, of experiencing fully. He is convinced that God's spirit speaks in and to us all. Unparalleled: unique biography of one of the most significant spiritual teachers and global guest speakers, +
Paulist Press, 9780809153947, 232pp.
Publication Date: September 5, 2017