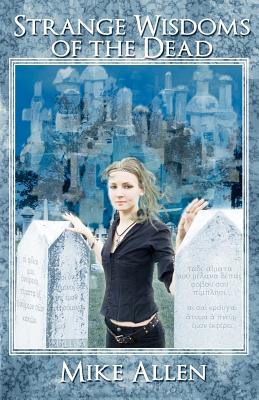 Strange Wisdoms of the Dead (Paperback)
Wildside Press, 9780809556755, 156pp.
Publication Date: February 1, 2006
* Individual store prices may vary.
Description
How many ways can the world end? In fire. In ice. In howls of laughter or tears of madness. As a flip cosmic joke or a tragedy of love destroyed. In private agony or sweeping apocalypse. In our ignorance we turn to the dead for enlightenment, but even they despair of the answer. In STRANGE WISDOMS OF THE DEAD, award-winning poet Mike Allen's first book-length collection, the mysticism of tarot fuses with the magic of the Mayans, and childhood nightmares caress your face in the middle of the night. A playful kick sends Earth out of orbit, plots to steal time are thwarted, windows pulse with ghostly breath. The sacrifice of a daughter damns the world, and the dead struggle to communicate a fate beyond all understanding. These poems and stories, spanning a ten-year career on the cutting edge of the alternative press, take you through bends in reality to bring you to places you've never imagined.