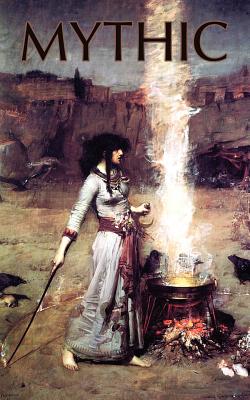 Mythic
Paperback

* Individual store prices may vary.
Description
Amid the hard-scrabble West Virginia coal mines, a terrible magical vengeance takes an equally terrible toll on a young boy's heart. Ancient gods provide metaphors for a father's love and a child's grief, and Cinderella's shattered glass slippers become a window into the horror of the Holocaust. A mythic tale of a little girl's rebellion explains all the craziness of weather, and the Wandering Jew reveals the truth about the Loch Ness Monster. Longtime Mythic Delirium editor Mike Allen returns to his fiction roots with MYTHIC, a digest of fantasy prose and verse in the tradition of Prime Books' Jabberwocky. This volume, the first of a planned anthology series, places off-beat new talents like Matthew Cheney, Theodora Goss, Richard Parks and Sonya Taaffe alongside veterans such as Joe Haldeman and Ian Watson to offer a unique literary smorgasbord of humor and horror, wonder and wisdom.
Wildside Press, 9780809562954, 136pp.
Publication Date: March 20, 2006