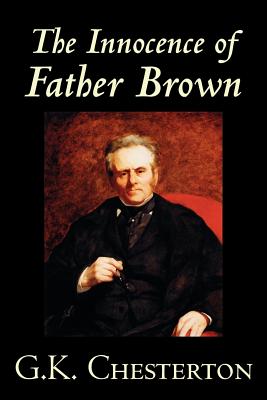 The Innocence of Father Brown by G.K. Chesterton, Fiction, Mystery & Detective (Paperback)
Wildside Press, 9780809592531, 232pp.
Publication Date: March 1, 2004
Other Editions of This Title:
Hardcover (2/1/2004)
* Individual store prices may vary.
Description
Chesterton portrays Father Brown as a short, stumpy Roman Catholic priest, with shapeless clothes and a large umbrella, and an uncanny insight into human evil. "How in Tartarus," cried Flambeau, "did you ever hear of the spiked bracelet?" -- "Oh, one's little flock, you know " said Father Brown, arching his eyebrows rather blankly. "When I was a curate in Hartlepool, there were three of them with spiked bracelets." * Not long after he published _Orthodoxy, _ G. K. Chesterton moved from London to Beaconsfield, and met Father O'Connor. O'Connor had a shrewd insight to the darker side of man's nature and a mild appearance to go with it -- and together those came together to become Chesterton's unassuming Father Brown. Chesterton loved the character, and the magazines he wrote for loved the stories. _The Innocence of Father Brown_ was the first collection of them, and it's a great lot of fun.