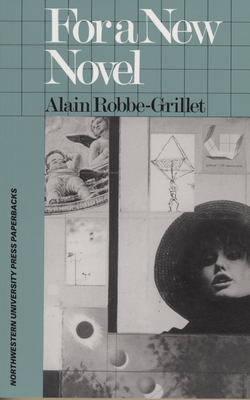 For a New Novel: Essays on Fiction (Paperback)
Essays on Fiction
Northwestern University Press, 9780810108219, 175pp.
Publication Date: August 17, 1992
Description
Alain Robbe-Grillet, one of the leaders of the new French literary movement of the sixties, has long been regarded as the outstanding writer of the "nouveau roman, " as well as its major spokesman. "For a New Novel" reevaluates the techniques, ethos, and limits of contemporary fiction. This is a work of immense importance for any discussions of the history of the novel and for contemporary thinking about the future of fiction.

About the Author
Alain Robbe-Grillet (French pronunciation: [a.l b i.j ]) (18 August 1922 18 February 2008), was a French writer and filmmaker. He was, along with Nathalie Sarraute, Michel Butor and Claude Simon, one of the figures most associated with the Nouveau Roman (new novel) trend. Alain Robbe-Grillet was elected a member of the Academie fra "
Advertisement