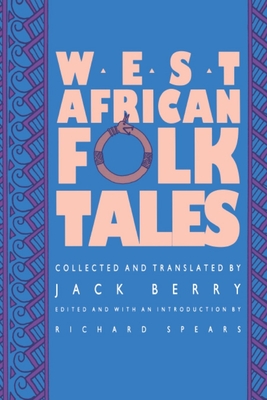 West African Folktales (Paperback)
Northwestern University Press, 9780810109933, 229pp.
Publication Date: October 1, 1991
* Individual store prices may vary.
Description
These 123 tales reflect the rich oral tradition of West African folklore. Playful and sly, they teem with talking animals and shape-shifting tricksters, with pacts and promises made and broken, and with impossible deeds done through chicanery and magic. These tales deal with themes common throughout West Africa and the world. Indeed, American readers will recognize such characters as Brer Rabbit and the "tar baby," which had their roots in the folklore of this region. Because there is no overlay of Western values, however, some of the morals may surprise the unsuspecting reader—murder and polygamy, cannibalism and cunning, witchcraft and revenge spin matter-of-factly throughout the stories.
About the Author
Jack Berry was born in Leeds, England, on December 13, 1918. He obtained his BA in Classics at the University of Leeds in 1939 and his PhD in Comparative Linguistics at the University of London in 1952. Berry taught at the University of London from 1946 to 1963 when he came to the United States. Berry accepted an appointment at Northwestern University in 1964 as professor of African Languages and Linguistics. He held this position until his death on December 4, 1980. At Northwestern Berry served as the director of the Program of Oriental and African Languages. In 1970 and 1971 he held visiting professorships at the University of Ghana and the University of the West Indies.
Praise For West African Folktales…
"While Spears and Berry have admirably avoided Americanizing these tales, many appear to prefigure our own Uncle Remus tales and several—about loquacious newborns—even seem distant precursors to supermaket tabloid tales of the strange but 'true.' Taken together, these West African folktales demonstrate with vast charm how a culture's storytelling both preserves it and transcends it." —Publishers Weekly
or
Not Currently Available for Direct Purchase