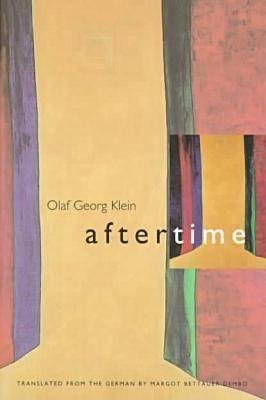 Aftertime (Hardcover)
Northwestern University Press, 9780810115040, 116pp.
Publication Date: May 30, 1999
* Individual store prices may vary.
or
Not Currently Available for Direct Purchase
Description
Aftertime is the story of a young woman's struggle to come to grips with the aftermath of a devastating catastrophe.
In her last year at the university in Kiev and shortly before she is to take her final examinations, the narrator is persuaded by her roommate to go for a cruise on a large lake north of the city. While her friends dance in the ballroom below ship, the young woman stands on deck, enjoying the tranquil evening. Sixty miles away, a nuclear reactor explodes.
In the days that follow, the official version of events minimizes the risks. Conflicting instructions are issued; people are warned to stay indoors, yet reassured that there is no danger. Reports of the death toll are revised from two thousand to a mere twenty, then back again. Rumors proliferate; there is panic. Denial and deception characterize the public pronouncements.
Returning to Berlin, the young woman recognizes with mounting horror the symptoms that belie the Soviet governments disavowals, and she immerses herself in denial; she becomes obsessed with having a healthy baby, the only proof to herself and to the world that she has been untouched by the disaster. She suffers a miscarriage, embarks on a path of startling promiscuity, and suffers a second. Getting no adequate guidance or explanation from her doctors, the woman makes a final, desperate bid to seize control of her destiny.
Aftertime is the moving story of one woman's coming to grips with her small place in history, and with that history's enormous impact on her life. It is the story of a destiny obscured by statistics and abstractions and has great resonance for all people living uneasily with technology in the twentieth century.
About the Author
George Olaf Klein was born in 1955 in the former East Berlin. He has published stories, novels, and radio plays in his native Germany; he recently spent a year as a writer-in-residence at Pennsylvania's Dickinson College. Margot Bettauer Dembo is an editor at the American Museum of Natural History and is the translator of Triumph of Hope, Europa, Europa, and Lost in a Labyrinth of Red Tape.
Advertisement