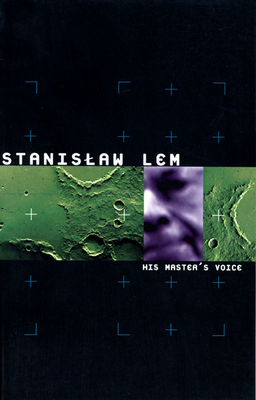 His Master's Voice (Paperback)
Northwestern University Press, 9780810117310, 199pp.
Publication Date: November 25, 1999
* Individual store prices may vary.
or
Not Currently Available for Direct Purchase
Description
Twenty-five hundred scientists have been herded into an isolated site in the Nevada desert. A neutrino message of extraterrestrial origin has been received and the scientists, under the surveillance of the Pentagon, labor on His Master's Voice, the secret program set up to decipher the transmission. Among them is Peter Hogarth, an eminent mathematician. When the project reaches a stalemate, Hogarth pursues clandestine research into the classified TX Effect--another secret breakthrough. But when he discovers, to his horror, that the TX Effect could lead to the construction of a fission bomb, Hogarth decides such knowledge must not be allowed to fall into the hands of the military.

About the Author
Polish science fiction writer Stanislaw Lem was born on September 12, 1921. A medical graduate of Cracow University, he is at home both in the sciences and in philosophy, and this broad erudition gives his writings genuine depth. He has published extensively, not only fiction, but also theoretical studies. His books have been translated into 41 languages and sold over 27 million copies. He gained international acclaim for The Cyberiad, a series of short stories, which was first published in 1974. A trend toward increasingly serious philosophical speculation is found in his later works, such as Solaris (1961), which was made into a Soviet film by Russian director Andrei Tarkovsky in 1972 and remade by Steven Soderbergh in 2002. He died on March 27, 2006 in Krakow at the age of 84.
Advertisement