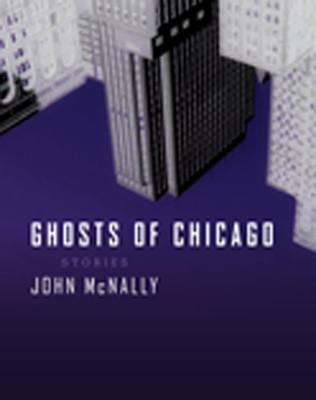 Ghosts of Chicago
Stories (Chicago Lives)
Paperback

* Individual store prices may vary.
Description
Chicago is famously a "city of neighborhoods" that somehow balances metropolitan and parochial life. In the seventeen vividly rendered stories in Ghosts of Chicago, John McNally likewise captures the poignancy of both the shared experiences of a city and the interior details of his everyday characters.
While McNally resurrects Chicago icons and institutions—including John Belushi, Walter Payton, and Richard J. Daley make appearances, and WGN's "Creature Features" and a morning show for children featuring a silent goose are settings-- he is ultimately interested in the human condition, whether it's railroad mogul George Pullman remembering his greatest triumph or the host of Romper Room experiencing her own awakening during the sexual revolution.
Other stories tell of everyday people who must confront their own private ghosts—an accountant who falls in love with a woman who is in love with a man on death row; the son of a realtor who discovers his father's secret life; a memoirist whose dark night of the soul leads him on a journey from which he may never return.
McNally may be writing about Chicago—in the words of a Chicago Sun-Times reviewer, "He may have physically left Chicago, but the city has never left him"—but like Faulkner's Yoknapatawpha or Sherwood Anderson's Winesburg, the stories in this book transcend place.
Praise For Ghosts of Chicago: Stories (Chicago Lives)…
"Spooky and tender with McNally's signature mix of compassion and irony, these complex stories feature characters haunted by their dead and missing, dazed by drugs and obsession, and living in strange isolation . . . McNally has always been an embracing and funny writer. He now reaches deeper psychic levels in these edgy, knowing, and rough yet entrancing short stories."—Donna Seaman, Booklist
"The ghosts of these stories aren't just consumed by loss, they're imprisoned by it—choosing, each time, to make their lives shrines to the past rather than taking a stab at the unknown future. In a lesser writer's hands, such stories would be predictable retreads. But McNally makes us see the real tragedy: in the absence of love, embracing grief can be the next best thing."—National Public Radio, "Books We Like"
Northwestern University Press, 9780810127319, 272pp.
Publication Date: September 30, 2010
About the Author
A native of Chicago's southwest side, John McNally is the author of three novels, most recently After the Workshop (2010), and two story collections. He has also edited six anthologies. The hardcover edition of Ghosts of Chicago was a Chicagoland Indie Bestseller and was voted one of the top twenty fiction books of 2008 by readers of The Believer. Of the stories in the book, "The Immortals" was a 2005 National Magazine Award finalist, "Creature Features" received a citation in The Best American Short Stories 2007, and "I See Johnny" and "Love's Latent Defect" received "Special Citations for the 2009 Pushcart Prizes. McNally, who holds degrees from University of Nebraska-Lincoln,University of Iowa, and Southern Illinois University-Carbondale, is an associate professor of English at Wake Forest University. He and his wife, Amy, live in Winston-Salem, North Carolina, with their many animals.
or
Not Currently Available for Direct Purchase