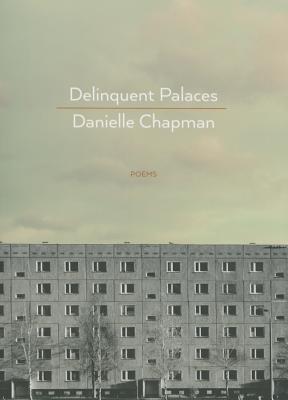 Delinquent Palaces
Poems
Paperback

* Individual store prices may vary.
Description
What does it mean to pray or praise in the twenty-first century? What does it mean to lament, to attend? In this volatile, visionary debut collection, Danielle Chapman seeks "to be known / in one's own person as crocuses are known / by sun, conceiving green to breathe it / for ravishment by light." Driven toward stark landscapes and "nowheres" of the spirit, these poems steadfastly seek the lyrical and spiritual promise implicit in difficulty—where "spring sing[s] slime / through snail stones" and "the river's cashmere roiled." Chapman's work testifies to the revelation and the anguish of love, and to the possibility of finding grace in the "interstices of pain / where God's green / meets man's limestone." These hard-edged, wry, and intricately musical poems deliver a life that has been felt to its limits, and transformed into singular art.
Praise For Delinquent Palaces: Poems…
"Delinquent Palaces is one of those rare things, a first book of an already developed, master poet. The one who looks out from the 'yard that has been left untended / by any hand but that of God.' And the name of that yard is music."--Ilya Kaminsky

"Danielle Chapman's poetry is brilliant, mysterious, and impetuous in its quest for intensity. Like Gerard Manley Hopkins, she knows the secret to charging the world with grandeur, with words and their music; like his windhover, her words buckle in two senses: both secured and 'halted in a breakbeat."--Ange Mlinko

"Everything is alive and fully charged in Chapman's poetry of ardor and loss, survival and renewal as she revels in the music of language—the fruitiness of vowels, the clash of consonants, the swoon of rhyme. Incisive, bemused, and impassioned, Chapman gives strong and lucid voice to the rapture of existence and the mysteries of consciousness."--Booklist, Starred Review
TriQuarterly, 9780810130944, 72pp.
Publication Date: April 15, 2015
About the Author
DANIELLE CHAPMAN's poetry has appeared in magazines and journals such as the New Yorker, The Nation, and Harvard Review, among others. She lives in New Haven and teaches at Yale University.
or
Not Currently Available for Direct Purchase