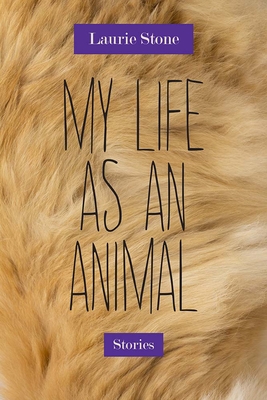 My Life as an Animal (Paperback)
Stories
Triquarterly, 9780810134287, 216pp.
Publication Date: October 15, 2016
* Individual store prices may vary.
Description
A woman meets a man and falls in love. She is sixty, a writer and lifelong New Yorker raised by garmentos. She thought this kind of thing wouldn't happen again. He is English, so who knows what he thinks. He is fifty-six, a professor now living in Arizona, the son of a bespoke tailor. As the first of Laurie Stone's linked stories begins, the writer contemplates what life would be like in the desert with the professor. As we learn how she became the person she is, we also come to know the artists and politics of the downtown scene of the '70s, '80s, and '90s, a cultural milieu that remains alive in her. In sharply etched prose, Stone presents a woman constantly seduced by strangers, language, the streets— even a wildlife trail. Her characters realize that they feel at home in dislocation—in always living in two places at the same time: east and west, past and present, the bed and the grave (or copper urn). Love may not last, the writer knows. Then again, when has anything you thought about the future turned out right?
 
About the Author
LAURIE STONE is the author of the novel Starting with Serge and of Laughing in the Dark, a collection of her writing on comic performance, as well as the editor of Close to the Bone, a collection of memoirs. A longtime writer for the Village Voice, she has been a theater critic for The Nation and critic-at-large on NPR's Fresh Air. She lives in New York City.
Praise For My Life as an Animal: Stories…
"'Upsetting the balance of the universe is a job description I would have liked,' remarks the narrator in one of Stone's stories. The same can be said of Stone, with her acute and kinetic prose. Heartbreak, comedy, exuberance and nuance: they're all here and they're pure pleasure."
—Margo Jefferson, Pulitzer Prize winner and author of Negroland: a Memoir
 
"My Life as an Animal stands out as fierce, frenetic, and drop-dead witty. In sentences that give off sparks, Laurie Stone manages to weave together Downtown history and late-life love, delineating the landscape of one woman's longing and desire with a ferocity and detail equally evocative of Vivian Gornick, Philip Roth, Cookie Mueller, and Louis CK. A truly fantastic book."
—Jerry Stahl, author of Permanent Midnight
 
"The narrators of Laurie Stone's stories look for love even in moments of pain, finding strangeness in the very act of close observation. Her stories are terrific, fully imagined, and with an intelligence rare in contemporary American fiction."
—Jeffrey Renard Allen, author of Song of the Shank and Rails Under My Back

"Like the book's narrator who's a brilliant scrounger at yard sales, this is fiction in search of what is most precious. And it delivers the goods to us again and again, in these superbly lucid tales of sharp-as-a-tack characters ambushed by what matters. Stone's readers are in for a very great treat."
—Joan Silber, winner of the PEN/Hemingway Award, National Book Award finalist, and author of Ideas of Heaven
 
"Deciding she has nothing to lose, the narrator of Laurie Stone's remarkable book transplants herself from the Upper West Side to Arizona when she falls in love. Revisiting scenes from her activist days with an energized wisdom and clarity, she recalls the kind of sex that rises up from excited conversation and the feeling of being in the place where everything you care about is going on. Witty, unsparing and brave, My Life as an Animal is a hugely original book."
—Chris Kraus, author of I Love Dick and Aliens and Anorexia

"This doesn't feel like a book; it feels like a person. She's brave and honest and alert and engaged with life—a little neurotic maybe, but not really, just uninhibited, and her mind races. You love hearing from her. The book's an humane and animal pleasure."
—Richard Hell, author of Go, Now

"Have you ever been in the presence of someone who has seen, accomplished, and learned more in his or her lifetime than you have? There is something special about being in close proximity to such a person, as if, through some kind of creative osmosis, her or his brilliance might rub off on you. I experienced this feeling recently, but not with a person; rather, with a book, Laurie Stone's newest story collection, My Life as an Animal. Formulating my thoughts, I returned again and again to the book's central concerns: life and death, identity, friendship, art, love. But what seems like familiar territory at first blush is made remarkable by the main character's singular voice, which renders these common subjects in ways both surprising and heartrending." —John David Harding, The Collagist.com

 
"Laurie Stone is whip-smart and funnier than Woody Allen. She goes deep as well as big. In My Life as an Animal, she is in a relationship with a Brit who chooses to live in the American Southwest. We get to know him, her mother, her friends, and the evil landlord. Her writing, precise, thoughtful, and compassionate, sparkles like a just-washed car, a vehicle perfectly detailed. She makes every word count."
—Kelly Cherry, author of Twelve Women in a Country Called America: Stories
 
"In My Life as an Animal, Laurie Stone's stories explore the fierce contradictions between what her characters know to be true and what they desire. In mapping their collisions and triumphs, Stone's razor sharp wit and deep humanity create an American idiom all her own."
—Susan Daitch, author of L.C. and Paper Conspiracies

"Laurie Stone is a great sentence maker and those sentences are, in equal measure, wry, tender and always surprising in their syntax and their shape. Those sentences become the stories that make up My Life as an Animal—a book as wondrous and strangely familiar as any I have read in a long time."
—Michael Klein, author of Track Conditions and A Life in the Theater

"The delight of floating, a word that appears often in this rich collection of stories, has rarely been so scrupulously and movingly investigated. If a Chagall painting could be translated into prose, it would be this book, which reveals the grace and generosity in one woman's dense, restless, thoughtful life. My Life as an Animal is at once a lark, a love song, and a eulogy for everything that matters most." 
—Stacey D'Erasmo, author of The Sky Below and A Seahorse Year 

"I loved My Life as an Animal from start to finish. Laurie Stone writes short stories like a ninja playing hopscotch: you might think you've seen the game before, but you've never seen in played like this, with fierce precision and fearless grace. There's heartbreak here, and humor, and love with all its flourishes and twists; and, beneath it all, there's a compelling serenity, a clear still glance at a world which is often chaotic and absurd." 
—Paul La Farge, author of Luminous Airplanes